Nutrition Medical Education Grants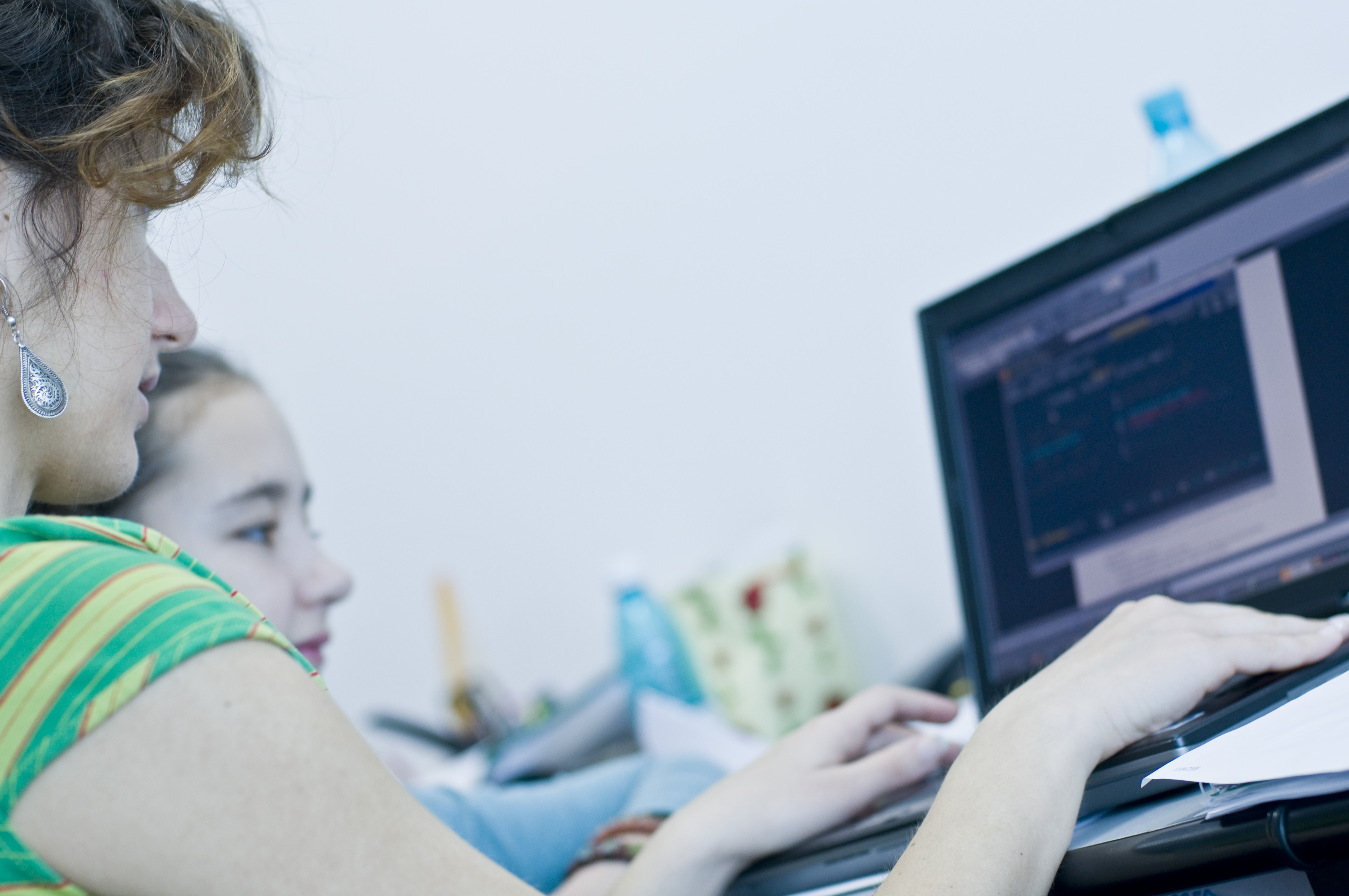 Teen girl learning with her sister, by Pavalache Stelian, courtesy of Dreamstime
How can new technology help teach children and families about nutrition? Which technologies are most effective for specific conditions, such as obesity and celiac disease? What are the best ways to distribute new learning tools and track which patients are using them?
In September 2016, the Lawson Centre granted funding for two research grants of $10,000 each to answer these and other questions about e-learning for nutrition and health.
Lawson Centre educators and researchers have now partnered with clinicians, dietitians, IT experts and patients across Toronto to create and evaluate new digital learning tools for young patients and their families, including online programs and videos.
Learn more about these projects below.
Online Education for Gluten-Free Diet Teaching
Development and Usability Testing of an E-Learning Module for Children with Concurrent Celiac Disease and Type 1 Diabetes.
Principal Investigator
Professor Catharine Walsh
Co-Investigators
Margaret Marcon
Robert Bandsma
Veronik Connan
Farid Mahmud
Esther Assor
Laura Vresk
Project Overview
Celiac disease is an autoimmune condition in which the lining of the small intestine is damaged through gluten consumption, making it hard for the body to absorb nutrients. Up to 16 per cent of children with type 1 diabetes also develop celiac disease. This life-long condition is treated by removing gluten from the diet — for life.
When children are diagnosed with celiac disease they receive one-on-one education regarding the gluten-free diet from dietitians; however, this type of education uses a lot of resources.
Professor Walsh and her team will try to determine if an interactive online learning module may be an effective way to educate children and their families about the gluten-free diet. This tool could allow them to access information from home when needed and use the online module to educate other people, such as teachers and babysitters, who may contribute to meal preparation and supervision. This online tool would also help to improve the cost-effectiveness of celiac disease education.
 
Development and Evaluation of Interactive Educational Nutrition Videos for Children and Adolescents
Principal Investigator
Jill Hamilton
Co-Investigators
Alissa Steinberg
Kelsey Gallagher
Elizabeth Dettmer
Preeti Grewal
Andrea Leyser
Hayyah Clairman
Collaborators
Tory Zimmerman
Allison Lougheed
Project Overview
There is a dire lack of nutrition education that is easily accessible to children, adolescents and their families in a readily consumable format. Professor Hamilton and her colleagues hope to develop pediatric-focused, digital solutions that combine the best clinical practices in pediatric dietetics with the most cutting-edge technologies to support children and adolescents in achieving their health goals.
The researchers expect to create education videos based on high-priority and relevant nutrition topics, by conducting focus groups with children, adolescents, parents/caregivers and health care providers. The will strive to reach a large target audience with a strong dissemination platform, from hospital, clinics, community centres, schools, to popular online forums. They will also evaluate the effectives of their interactive education videos through viewer feedback questionnaires and knowledge assessment tools.
Overall, Professor Hamilton and her team are focused on enriching childrens' lives from an early age, by developing nutrition-related educational tools that are in keeping with technological advances, paired with effective behavior-change strategies.