Welcome from the Director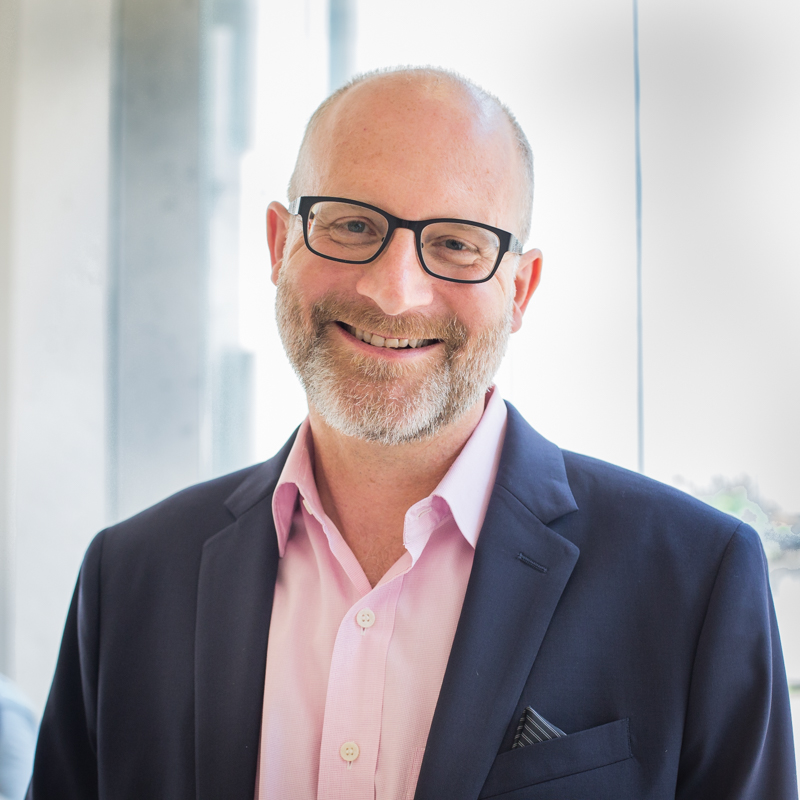 Professor Daniel Sellen
Poor nutrition in childhood can have major life-long health repercussions. And yet, we face confusion about what to eat — and how to sort through conflicting nutritional advice, hectic schedules and economic constraints to feed our loved ones a healthy diet.
Imagine you're a single parent with young kids and a busy job, trying to carve out time for grocery shopping and cooking. Or a relative unexpectedly caring for your sibling's children after an accident — needing to figure out what to put in lunches, snacks and an evening meal when you get off work at 5:00 p.m. and take public transit to pick the kids up from daycare.
Imagine a coffee farm worker in Tanzania making tough budget choices between maize, beans, onions, salt, sugar, greens, dried fish and eggs to feed several biological and adopted children, who are not growing as fast as they should be. Meanwhile, two talkative high-school kids at a coffee shop in Canada debate whether adding cream to their already sweet hot chocolates will boost their protein or calcium intakes.
Finally, you're a family physician starting your day scanning the radio — or your Facebook feed — for some uplifting story, and tune out at yet another nutritional news finding, apparently refuting an earlier one. (Fat is bad, but sometimes it's good…)
While the quality of health care has advanced on so many levels, we still have big gaps to fill in research, knowledge, education and equity when it comes to kids' nutrition. And yet, our food is fundamental to our health.
This is why the Joannah & Brian Lawson Centre for Child Nutrition brings together world-leading researchers and educators in U of T's departments of Nutritional Sciences, Paediatrics and Family and Community Medicine, government agencies, community groups and other partners to transform the way we feed our children. The Lawson Centre has already taken important initiatives to improve nutritional knowledge and literacy — through more exposure to nutrition in medical school, community-based and international research collaborations focused on childhood nutrition, and engaging whiteboard videos that help put nutrition knowledge into context.
As I begin my new role as Director, I hope to expand on these initiatives, and to help the Lawson Centre become a vital resource and trusted leader in a field that's too often dominated by conflicting opinions and competing interests.
I'd like to thank the Lawson Centre's inaugural Executive Director, Professor Harvey Anderson, for his vision and significant effort in forging these crucial partnerships and programs. Harvey's leadership in creating the Lawson Centre exemplifies an exceptional commitment to sustained support of excellent and relevant nutrition science. It is an honour to take up his challenge to create comprehensive, society-wide solutions for protecting and enhancing child nutrition, and I look forward to working with everyone associated with the Lawson Centre.
Professor Daniel Sellen
Director, Joannah & Brian Lawson Centre for Child Nutrition
About the Director
Professor Daniel Sellen is cross-appointed in three faculties at the University of Toronto and is a Professor of Anthropology, Nutritional Sciences, Global Health and Social and Behavioural Sciences.  He is also Senior Resident Scholar at the SickKids Centre for Global Child Health. He has served in many administrative roles at UofT, most recently as the inaugural Associate Dean of Research at the Dalla Lana School of Public Health, and has a wealth of teaching, supervisory and academic mentoring experience.
An expert in child nutrition, human ecology and international health with over 25 years of experience leading cross-disciplinary studies of child and family nutrition security, Prof. Sellen has contributed to more than 70 original research articles published in peer reviewed scientific journals and books, and more than 280 invited lectures and presentations at academic institutions, organizations and scientific conferences. He has initiated or collaborated on research in a range of vulnerable communities in a dozen countries, including nomads in Tanzania, rural and urban low income families in Guatemala, Mexico, and Kenya, families living with HIV in Ghana and Kenya, adolescent mothers in Bangladesh, resettled refugees in Britain and America, and new Canadians.
A graduate of the University of Oxford, where he read zoology and biological anthropology, Prof. Sellen completed graduate studies in anthropology at the University of Michigan, and received his PhD in ecology and international nutrition from the University of California, Davis. Prof. Sellen held academic appointments at University College London, The London School of Hygiene and Tropical Medicine and Emory University before joining the University of Toronto in 2004 as Canada Research Chair in Human Ecology and Public Nutrition.