Nov 17, 2023
|
8:30am - 4:30pm
Food as Medicine Update 2023: Nutrition, Functional Foods and Supplements for Health Optimization
The annual Food as Medicine Update helps address the knowledge-gap in nutrition in patient care. In this full day symposium, health-care professionals learn about the most recent clinical research on nutrition, functional foods and supplements for health optimization throughout the lifespan. This group learning CME activity is accredited by the Continuing Professional Development (CPD) office at the University of Toronto. 

Register today for this full-day interactive symposium, offered both in-person at the Li Ka Shing Knowledge Institute in Toronto and virtually. Access to the replay will be provided for a limited time after the symposium for all registrants.

As part of this event, Dr. Dean Ornish will deliver the Rundle-Lister Lecture in Transformative Nutritional Medical Education, awarded to him in recognition of his outstanding contributions to translational research in the field of nutrition and health. He will present on A Unifying Theory of Lifestyle Medicine. Previous award winners include Drs. Philip Sherman, David Jenkins, Walter Willett, JoAnn Manson, David Katz and Neal Barnard.
For more information about the symposium and to register, visit the event website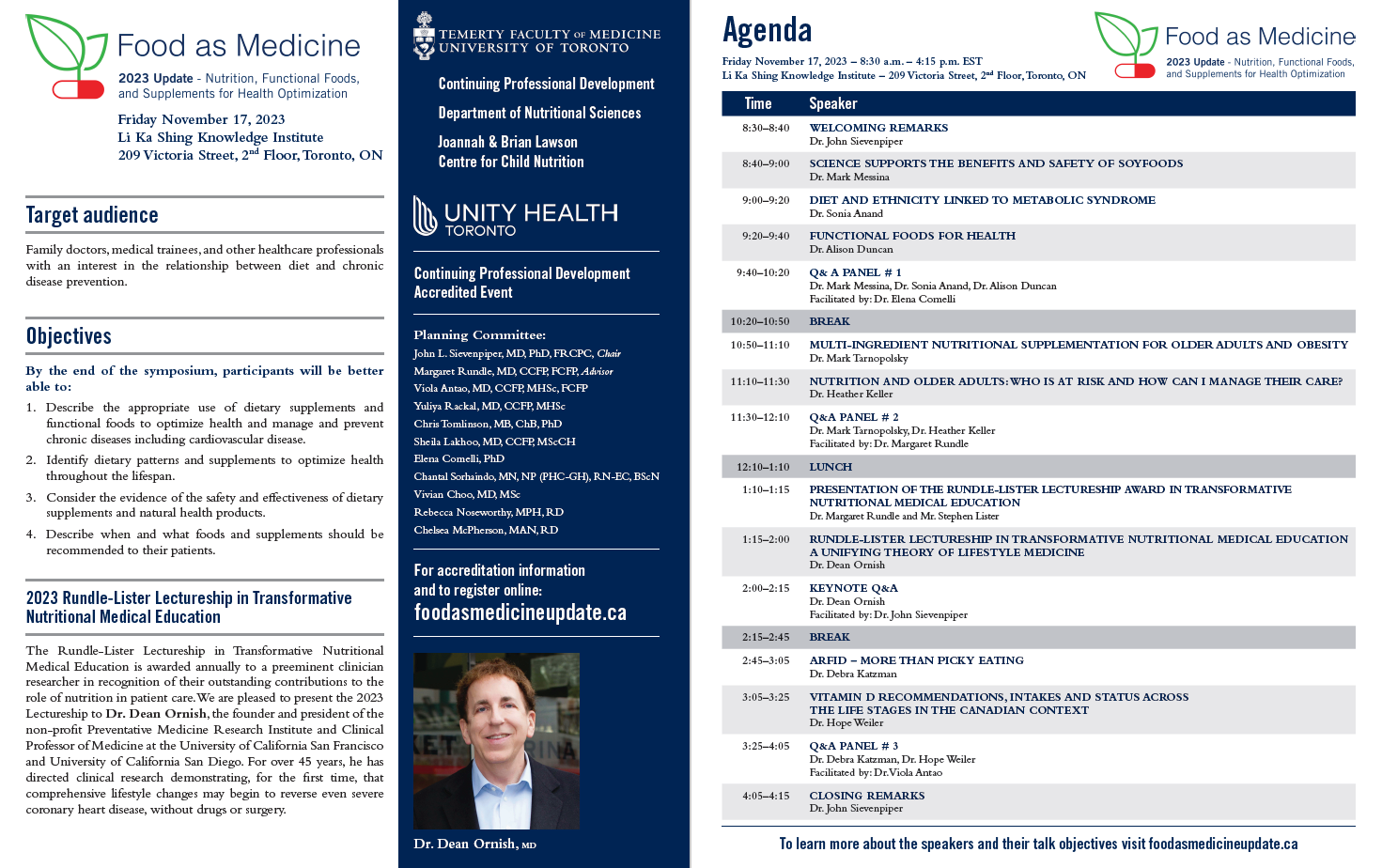 Contact
Chelsea McPherson, Project Manager, Joannah & Brian Lawson Centre for Child Nutrition Temerty Faculty of Medicine
child.nutrition@utoronto.ca