Supporters
Achieving the Lawson Centre for Child Nutrition's mission of improving the health of children of all ages in Canada and around the world would not be possible without the generosity and dedication of its supporters.
Joannah and Brian Lawson's Inaugural Donation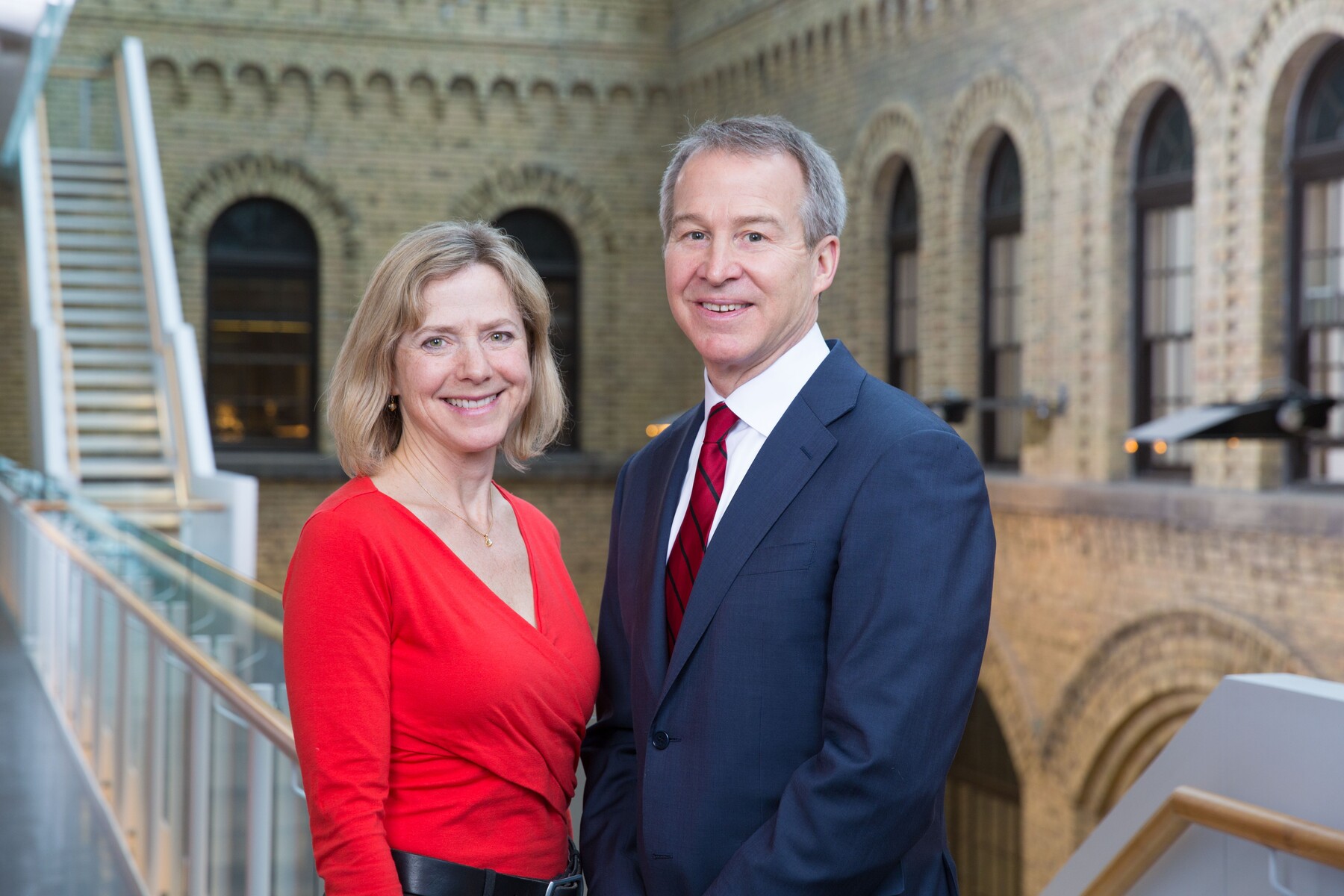 The Joannah & Brian Lawson Centre for Child Nutrition (Lawson Centre) would not be what it is today without Joannah and Brian Lawson's vision and commitment to advancing the health and well-being of children.
Their generous inaugural donation of $5 million helped to establish the Lawson Centre for Child Nutrition and support several of its key initiatives and programs. Their most recent gift, which brings their total contribution to $10 million, is further accelerating the Centre's impact.
As University of Toronto alumni, Joannah and Brian realized the potential of a network of Toronto's researchers, doctors, policymakers, and advocates to enhance child nutrition and health worldwide.
"The U of T Faculty of Medicine is uniquely positioned through the excellence and scale of its activities to undertake cutting-edge research, deploy the results in the field, and lead strong advocacy — all of which should lead to improved lives for families in Canada and globally."

Brian Lawson
"As a registered nutritionist working with clients, I see first-hand how life-changing good nutrition can be to physical and mental health. We urgently need to support initiatives that work to ensure that everyone has access to healthy, sustainable food."

Joannah Lawson
Brian Lawson is a member of U of T's Governing Council. He is senior managing partner and chief financial officer at Brookfield Asset Management Inc. In 2013, he was named Canada's CFO of the Year.
Joannah Lawson is a registered nutritionist in private practice specializing in nutrition curriculum design and delivery, and improving the nutritional value of foods in school settings.
Brian, Joannah and our other generous supporters are making it possible to prevent and reverse the decades-long decline in the health of children through nutrition research, education and policy.