Policy and Nutrition Collaborative Grants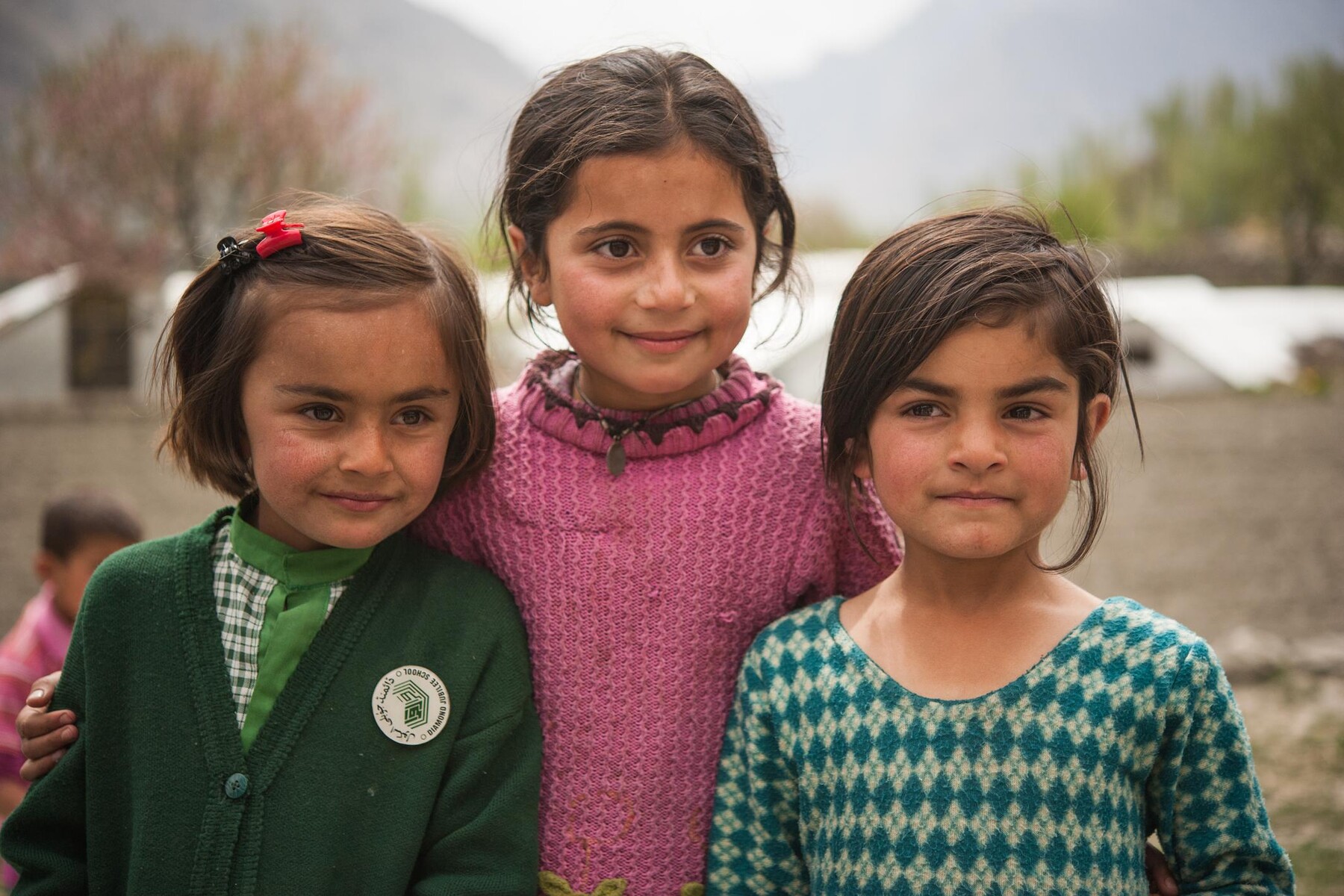 How can researchers assess food environments in low- and middle-income countries? How does food advertising influence the diets of Canadian families and children? Which food policies are cost-effective in combating malnutrition in kids?
In December 2016, the Lawson Centre funded three Public Policy and Child Nutrition Collaborative Grants — each worth up to $250,000 — to answer these and other questions about food and health.
Results from these research projects, which involve extensive partnerships with other research centres, hospitals, NGOs, public health agencies and governments, are now informing policies on child nutrition in Canada and around the world.
Learn more about these projects below.
Food Environments in School-Aged and Adolescent Children: Malnutrition and Health in Low- and Middle-Income Countries
Principal Investigators
Professors Zulfiqar Bhutta and Daniel Roth
Partner Institutions
SickKids Centre for Global Child Health
Nutrition International (formerly Micronutrient Initiative)
Global Alliance for Improved Nutrition
University of Adelaide
Aga Khan University
Nutritional Sciences, U of T
Dalla Lana School of Public Health, U of T
Project Overview
While the health of young children has improved dramatically over the past 50 years, older children have not seen similar gains. School-aged children and adolescents remain especially vulnerable to undernutrition, obesity and micronutrient deficiencies. In Pakistan, Kenya, Ethiopia and other low- and middle-income countries (LMICs), the effects of food environments — the surroundings, opportunities and conditions that influence a person's food choices — on the nutrition of older children is poorly understood. Nor do we have standard methods for measuring and monitoring important aspects of the food environments in these countries.
Lawson Centre Professors Zulfiqar Bhutta and Daniel Roth are working with several collaborators to:
Develop a framework for understanding relationships between food environments and diet-related health outcomes in school-aged children and adolescents in LMICs.
Synthesize the published literature that describes current and emerging food environments in LMICs, and their effects on health.
Propose a set of indicators to measure and monitor food environments in LMICs and examine the predictive value of those indicators, for diet-related health outcomes.
Share knowledge and assess the acceptability of the proposed framework and measurement indicators.
Develop recommendations for uptake of the proposed indicators, to guide intervention programming and national policymaking.
The researchers have completed much of this work and expect to begin publishing their results in 2020.
Evaluating Food Environment Policies to Support Healthy Eating Among Children
Principal Investigator
Professor Mary L'Abbé
Partner Institutions
Nutritional Sciences, U of T
Public Health Ontario
Dalla Lana School of Public Health, U of T
Paediatrics, U of T
University of Ottawa
Li Ka Shing Knowledge Institute of St. Michael's Hospital
Family and Community Medicine, U of T
University of Ontario Institute of Technology
Heart and Stroke Foundation of Canada
Health Canada
Dietitians of Canada
Stop Marketing to Kids Coalition
Project Overview
This study examines the nutritional quality of foods most relevant to Canadian children and determine the impact of three food environment policies on the nutritional quality of foods and diets:
Voluntary sodium reduction targets
Children's Food and Beverage Advertising Initiative
Menu labelling
The study is also looking at the unintended consequences of these policies. Food and beverages considered most relevant to children, for the purpose of this work, are those that children most often consume (according to Canadian Community Health Survey data from 2015) and products most heavily marketed to children (according to Nielsen Media advertising data). 
Building on existing databases from 2010 and 2013, the study team is collecting nutritional information on foods from the largest Canadian grocery retailers and restaurants in 2017. 
The researchers are assessing changes in nutrients (calories, sodium, total and free sugar, and saturated fat) and overall healthiness of foods before and after policy implementation. They are linking that information with intake data for children from the 2015 community health survey to assess how the three policies affected diets, and they will model the impact with varying policy targets and levels of success.
The study is providing critical evidence to evaluate the impacts of food policies on child nutrition, and should inform future policy development across Canada.
More Information
Visit Prof. L'Abbé's website for detailed content on her policy research.
Implications of Household Food Insecurity for Maternal and Child Health
Principal Investigator
Professor Valerie Tarasuk
Partner Institutions
Dalla Lana School of Public Health
Manitoba Centre for Health Policy, University of Manitoba
Li Ka Shing Knowledge Institute, St Michael's Hospital
Institute for Clinical Evaluative Sciences
The Hospital for Sick Children
Background
One in six Canadian children under 18 live in food-insecure homes. People in those households have much poorer health outcomes and higher rates of disease and chronic illness than those living in food-secure homes. They also incur much higher health care costs. After adjusting for education and income levels, Prof. Tarasuk's research group PROOF recently found that annual costs in Ontario were 23 per cent higher for adults living in marginally food-insecure households and 121 per cent higher for the severely food-insecure — which translates to $3,930 per adult each year, versus $1,608 for the food-secure. 
Project Overview
Prof. Tarasuk and her colleagues are working with the Public Health Agency of Canada and PROOF's established networks to study the effects on food insecurity — in children and adolescents — of recent and new policies, including changes to the Canada Child Benefit, Ontario's basic income pilot project and other poverty reduction strategies. They are developing policy recommendations to lessen the risks of food insecurity in pregnancy and childhood, and to reduce food insecurity among families. They are also sharing their recommendations with provincial, territorial and federal policy makers through discussion papers and policy briefs, and communicate regulary with the public.
More Information
Read a Q&A with Prof. Tarasuk on the challenges of collecting data on food insecurity in Canada.