Studying Food Insecurity — With a Hole in the Data
Education, Policy & Data, Research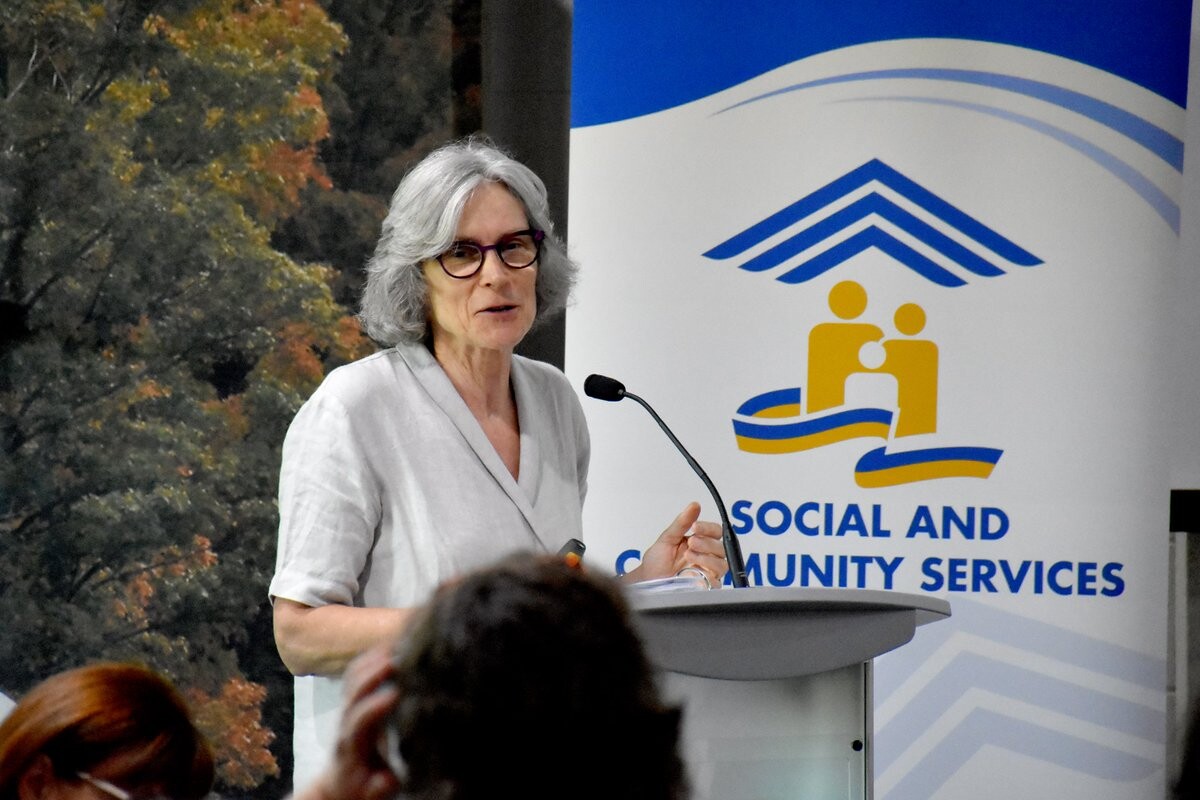 Months have passed, but Professor Valerie Tarasuk is still frustrated. Tarasuk learned this summer that Ontario did not collect information on food insecurity in 2015 and 2016, creating a major gap in the data her research group PROOF uses to study links among income, public policies, nutrition and health in households across Canada.
It's unclear why Ontario made that decision, and the province will collect the data this year and next. But the two-year pause means the sample size for PROOF's next national report will be one-third smaller, with weaker data on the country's largest province.
Tarasuk is a scientist in U of T's Joannah & Brian Lawson Centre for Child Nutrition, the Department of Nutritional Sciences and the Dalla Lana School of Public Health. She spoke with writer Jim Oldfield about data collection and research integrity, and the often life-long health effects of food insecurity in childhood.
How did this omission in data collection happen?
There is a food insecurity module in the annual Canadian Community Health Survey run by Statistics Canada — that's how we get data on who is and is not struggling to put food on the table. Some years the module isn't mandatory, and when that happens, a few provinces typically opt out. Two of the three jurisdictions that opted out in '15 and '16 did so before — Newfoundland and Labrador, and Yukon — but it's never happened in Ontario. The food insecurity module is a well-validated instrument, a state-of-the-art measurement tool that we've used in Ontario for a decade. It lets us examine poverty reduction strategies in this province, and we'll use it to measure the impact of Ontario's new basic income pilot and last year's really significant federal changes to the Canada Child Benefit, which increase the amount of money going to many houses with children. We can also use it to look at the impact of changes like the increase to minimum wages. So this hole in the data will hamper our analysis, and I really don't understand why it happened.
What is the solution for this data problem?
We need to make data collection on food insecurity mandatory. That decision has to come from Health Canada and Statistics Canada, and there would be a cost associated with it, perhaps in the form of removing some other item to limit the survey completion time. But it needs to happen. We're raising this issue publically wherever we can, through our web site, by talking with the media and at public health meetings and conferences around the province. You know, one really unfortunate aspect of the issue is that communities in Ontario probably use this data more than those in any other province. Local community and public health groups have created beautifully clear, effective reports for Peterborough, Simcoe Muskoka, North Bay, Parry Sound, Guelph and on and on. Public health units have used this data for years, so the rank and file in Ontario are very engaged on this issue.
How will you work around the problem in the near-term?
Our analysis won't be as clean and robust, but we have lots of ideas about policies to examine and we have great outcome measurements. We've also done enough research to say we have a significant problem with food insecurity in Canada. One in six Canadian children under 18 live in food-insecure homes; people in those households have poorer health outcomes and much higher health care costs. For example, after adjusting for education and income levels, we found that annual costs in Ontario were 23 per cent higher for adults living in marginally food-insecure households and 121 per cent higher for the severely food-insecure — that translates to $3,930 per adult each year, versus $1,608 for the food-secure. My endgame is to do work that will provoke meaningful interventions on food insecurity, to lower its prevalence and prevent it from happening in the future.
What interventions will you look at, in addition to poverty-reduction strategies?
We want to study interventions and policies around pregnancy and early life development, and maternal supports. How do we support low-income women when they're pregnant? A few provinces provide pre-natal income support, but many benefits don't kick in until the child is born. And what supports are in place over the first year of life and beyond? There are marked differences between the approach in Quebec, for example, and the other provinces. We want to make jurisdictional comparisons, to reveal the potency of territorial or provincial policies. Then we can step back and say who did and didn't feel an impact — which would be very useful for policy development and allocating funds.