Elena Comelli
Department of Nutritional Sciences
PhD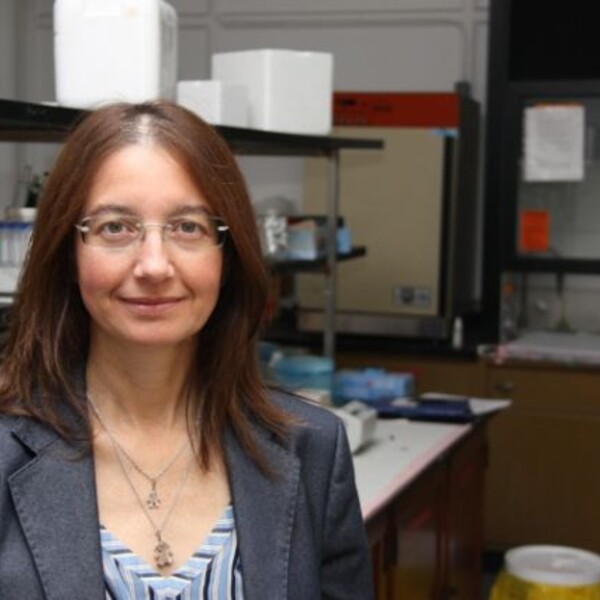 Research Interests
Microbiome, Probiotics, Vitamin D, Inflammatory diseases, Gut microbiota-bone axis, Gene expression and microRNA
Professor Elena Comelli previously held the Lawson Family Chair in Microbiome Nutrition Research (2014 - 2019). Her group investigates how dietary interventions (including probiotics and vitamin D) in early life can impact health and disease later in life via the gut microbiota, particularly inflammatory conditions.
Prof. Comelli's team and collaborators recently proposed the existence of a gut microbiota-bone axis, which they are studying in the context of the metabolic syndrome. Another focus is on probiotics and gut microbiota regulation of host gene expression including at the post-transcriptional level via microRNA.
Prof. Comelli also holds a collaborative grant on the microbiome and nutrition with Prof. Robert Bandsma. This five-year, $500,000 project began in 2016, and looks at microbiome patterns associated with specific growth trajectories in school age children in Toronto and Pelotas, Brazil. The study focuses on the interactive effects of diet and social determinants of health.
Annually, Prof. Comelli hosts the Lawson Family Chair in Microbiome Nutrition Research Seminar Series, which provides a venue for researchers to share their cutting-edge work on the microbiome with the broader science community.
The Gut Factor in Childhood Nutrition and Health
Student Wins Award for Microbiome Research
View Elena's profile on the Nutritional Sciences website
Appointments
Lawson Family Chair in Microbiome Nutrition Research, Joannah & Brian Lawson Centre for Child Nutrition