Building on a Vision to Improve Child Nutrition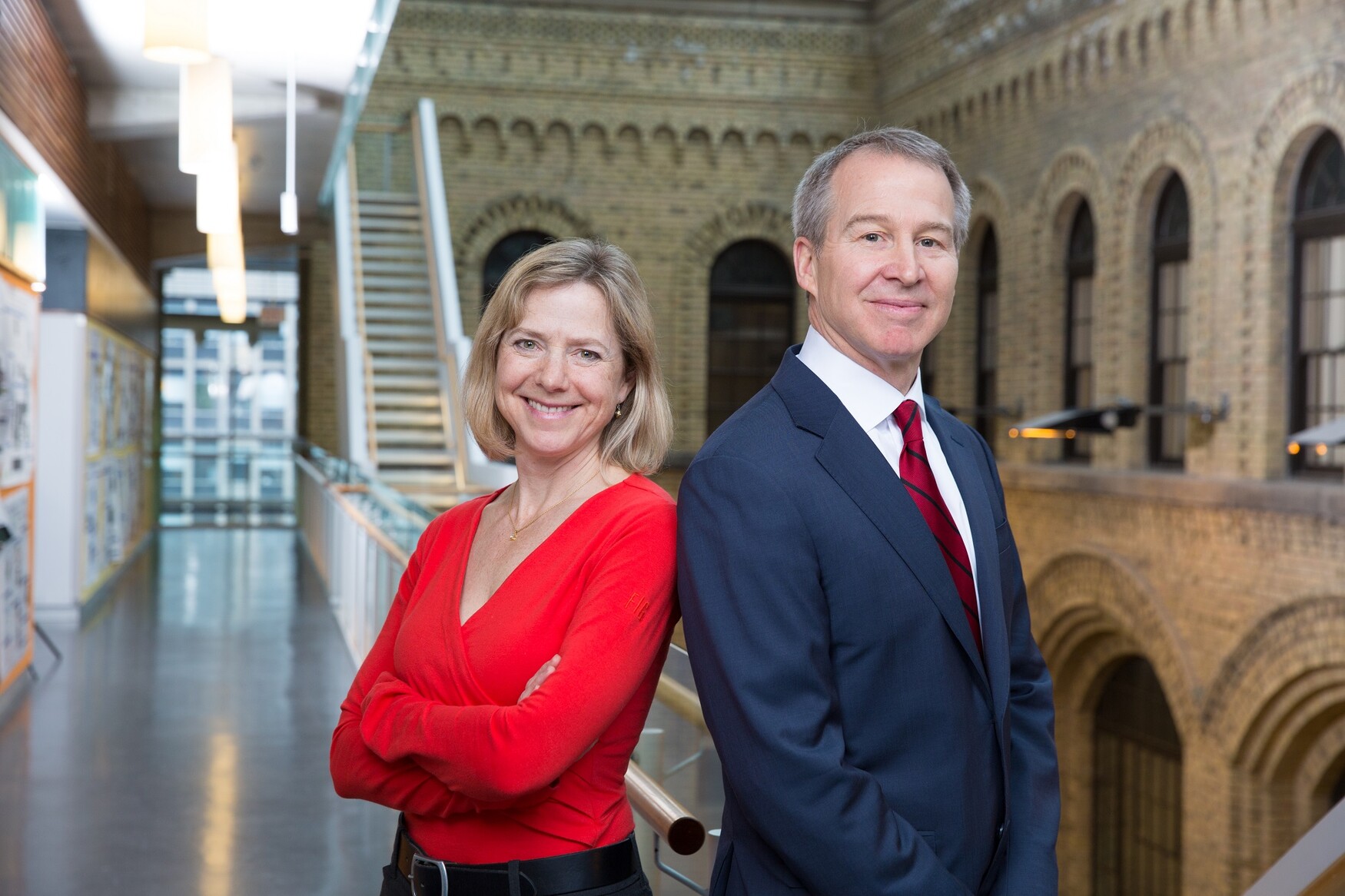 With a commitment of $10 million to the U of T Faculty of Medicine's Centre for Child Nutrition, the Lawsons are accelerating its impact and giving it a new name: The Joannah and Brian Lawson Centre for Child Nutrition 
We all know kids should be eating healthy food. So why are we so complacent about the typical restaurant kid's menu: few veggies (because kids won't like them), some combination of wheat, cheese and maybe tomato, and ketchup?
"We feed our children the least nutritious food of any of the age groups," says philanthropist and nutritionist Joannah Lawson, who, with her husband Brian Lawson, has committed an additional $5 million gift for a total of $10 million to create The Joannah and Brian Lawson Centre for Child Nutrition.
"It's sad that the people in our society who need the most nutrients – the ones who are growing – are the ones getting the least nutrients."
With rates of child obesity soaring and malnutrition on the rise, researchers are making ominous links between poor childhood nutrition, chronic disease later in life and reduced life expectancy. Another repercussion is the squeeze on health care — as an overburdened system faces increasing demands from a population with chronic and complex diseases.
Through their commitment and generosity, the Lawsons are determined to improve child nutrition. But with our nutritional landscape fraught with conflicting advice, busy schedules and tight budgets – it's not an easy feat.
"So much is becoming known through research and experience," says Brian Lawson, senior managing partner and chief financial officer at Brookfield Asset Management Inc. and member of U of T's Governing Council. "But at the same time, it's incredibly challenging to make sense of it when there's so much noise."
The Lawson Centre for Child Nutrition is cutting through this confusion, by bringing together top researchers in the Faculty of Medicine departments of nutritional sciences, paediatrics and family and community medicine, and supporting advanced research as well as public education and outreach. Established with the Lawsons' initial gift of $5 million, the Centre has brought nutrition into the medical school curriculum, developed fun and informative nutrition-focused whiteboard videos for parents and funded key nutritional research collaborations.
"The Lawson Centre is becoming a vital resource and trusted leader in a field that's too often dominated by conflicting opinions and competing interests," says Professor Daniel Sellen, the Centre's new director, who is building on the foundational work led by inaugural director Professor Harvey Anderson. An expert in child nutrition, human ecology and international health, Professor Sellen has over 25 years' experience leading cross-disciplinary studies of child and family nutrition security.
"We are so fortunate to have Joannah and Brian's visionary support in this crucial area," says Faculty of Medicine Dean Trevor Young. "As we continue to recognize how intrinsically connected food is to both our physical and mental health, the Centre is instrumental in separating much-needed fact from fiction in child nutrition."
For the Lawsons, U of T is the ideal home for the Centre. With the Department of Nutrition integrated within the Faculty of Medicine — not the case at many universities — U of T recognizes the key role nutrition plays in health. It is also one of the top research universities in the world, the leading medical school in Canada and has deep affiliations across Toronto's network of major academic hospitals.
The focus on childhood is not only altruistic, but also strategic: it is a critical window for life-long health, and also a particularly effective time to influence healthy habits.
"If you start changing things in childhood, you have the greatest opportunity to have a bigger impact on a person's life," says Joannah Lawson. "It's going further upstream to get to the root of the problem."
"It's an inflection point for parents too," adds Brian Lawson. "Parents often start trying to eat healthier when kids come along, so focusing on children benefits the whole family."
"Ultimately, the number one thing we're doing is setting out to prevent chronic disease," says Joannah Lawson. "If you prevent chronic disease, you reduce suffering, improve quality of life and improve economic outcomes. It's a win-win-win."