Food as Medicine Update Helps Health Professionals Boost Nutrition Knowledge
Education, Giving, Policy & Data, Research, Resources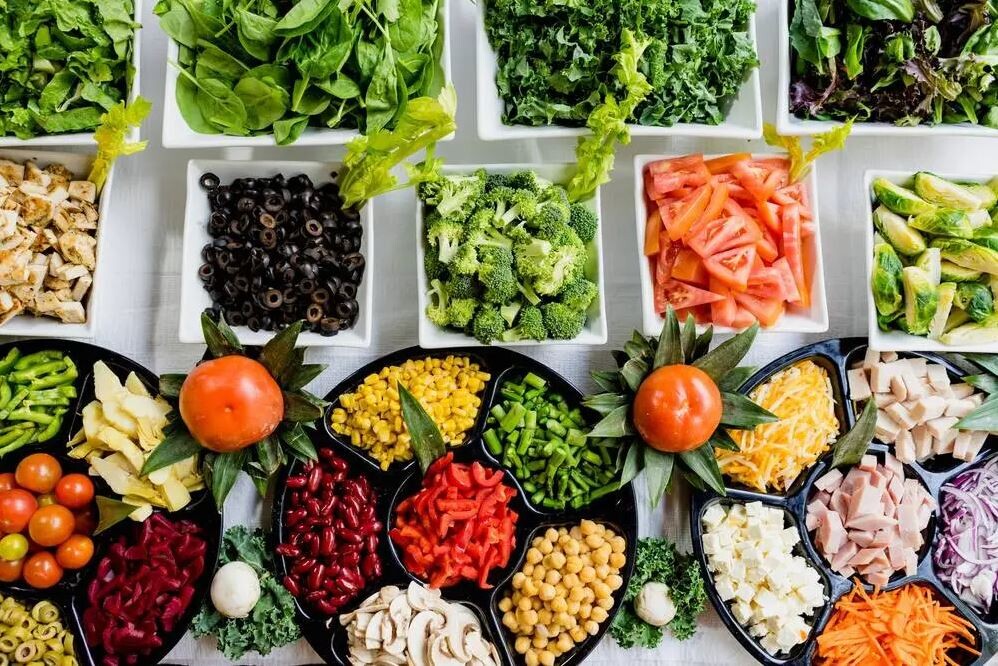 A good diet is a cornerstone of good health. But what happens when people can't access healthy food? 
That's one of the ideas nutritional scientists and health care professionals explored during the Food as Medicine Update on November 19, hosted by the University of Toronto and Unity Health Toronto. 
The annual, accredited day-long symposium helps address a knowledge gap in continuing medical education related to the role of nutrition in patient care.   
"We've made changes to the medical school curriculum over the last five years to empower and prepare today's learners to discuss food with their patients," says event chair John Sievenpiper, a professor of nutritional sciences at U of T's Temerty Faculty of Medicine and the event chair. "But many physicians report lacking confidence when it comes to having these kinds of discussions in clinic, despite the crucial role of nutrition in preventing and managing a variety of conditions,"  
Valerie Tarasuk, also a professor of nutritional sciences, is one of the experts who spoke.  
Her talk, 'The Role of the Physician in Reducing Food Insecurity in Patients and the Population,' drew on research from PROOF — an interdisciplinary research group celebrating its 10th anniversary this year — which works to identify policy approaches and to reduce household food insecurity in Canada.  
In 2017-2018, the most recent year for which national data is available, one in eight Canadian households was food insecure. This means 4.4 million people, including 1.2 million children, worried about not having enough food to eat, compromised on the quality of food they ate or sometimes had to miss meals because of a lack of money for food.  
"Physicians are likely to encounter people who live with food insecurity," says Tarausk, who is also a professor at the Dalla Lana School of Public Health. 
"This population is more likely to access health care because they're very likely to have chronic health conditions and to be unable to manage them," Tarasuk says. "And invariably, by the time people struggle to pay for food, they're also struggling to pay for other necessities. So, what kinds of changes can we make to better support this group?" 
Tarasuk was joined by a variety of other speakers who explored topics such as nutrition and food environments in Indigenous communities; food and mental health; and diet and memory function. 
One event highlight was the Rundle-Lister Lectureship in Transformative Nutritional Medical Education, which was first established by a gift from alumna Margaret Rundle (MD'89) and her husband Stephen Lister, to enhance nutrition knowledge among health care providers an in turn improve patient outcomes. 
This year, the lectureship was awarded to David Katz, a world-recognized expert in disease prevention, health promotion, lifestyle medicine and nutrition. Katz is the founder and former director of Yale University's Yale-Griffin Prevention Research Center, past president of the American College of Lifestyle Medicine and is the founding president of True Health Initiative, as well as the founding chief executive officer of Diet ID, Inc. 
Katz also co-wrote the book, How to Eat: All Your Food and Diet Questions Answered, with Mark Bittman. His talk is titled, The Case for Diet as a Vital Sign.   
Other speakers included:  
David Jenkins (university professor, Temerty Faculty of Medicine, University of Toronto) 

Anthony Hanley (professor, Temerty Faculty of Medicine, University of Toronto)  

Sonia Anand (professor, McMaster University)  
Dariush Mozaffarian (dean and professor, Tufts Friedman School of Nutrition and Policy and professor, Tufts School of Medicine)  

Bonnie Kaplan (Professor Emerita, Cumming School of Medicine, University of Calgary) 

Aileen Burford-Mason (immunologist, cell biologist, nutritionist and former assistant professor, University of Toronto) 
The event was hosted by U of T's department of nutritional sciences, the Joannah & Brian Lawson Centre for Child Nutrition and Continuing Professional Development at U of T in partnership with St. Michael's Hospital, Unity Health Toronto.