Global Partnership to Generate Data Trove on Nutrition in Women and Kids
Education, Policy & Data, Research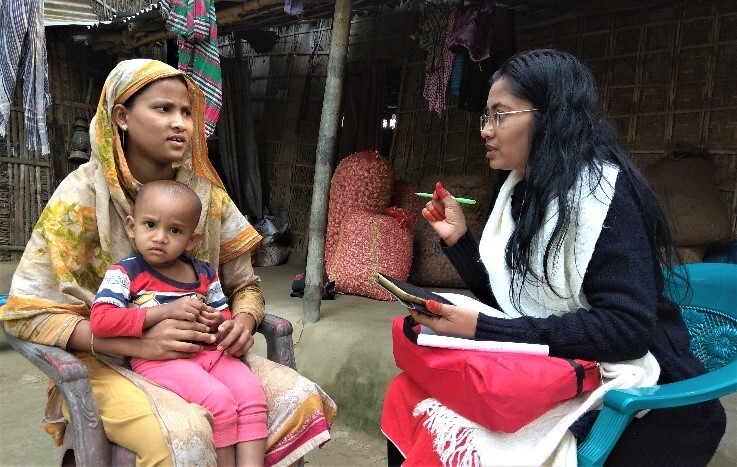 Researchers at the University of Toronto have compiled extensive data on a large-scale, Canadian-led program to improve maternal and child health in Africa and Asia. The research will provide a mid-term window into the program's progress and will help guide its implementation over the next two years.
Dr. Khadija Begum is the research coordinator for evaluation of the partnership, which is called Enhancing Nutrition Services to Improve Maternal and Child Health (ENRICH) and is funded by $47 million from the Government of Canada.
Begum is a research associate at the Dalla Lana School of Public Health in the lab of Professor Dan Sellen, director of the Joannah & Brian Lawson Centre for Child Nutrition. She spoke with writer Jim Oldfield about the urgent need for nutrition and health interventions among women and children in low-income countries, and the value of monitoring those efforts.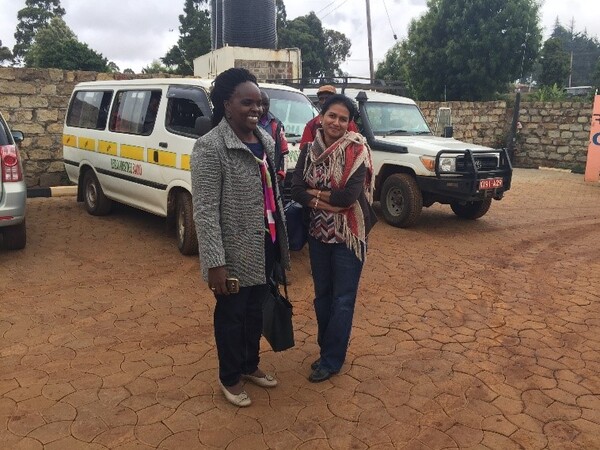 ENRICH is active in Kenya, Tanzania, Bangladesh and Myanmar, with some data collection in Pakistan. What health and nutrition challenges do women and children face in these countries?
Poor access to quality health services and various forms of malnutrition are very common in these countries. Collectively they represent between 12 and 15 per cent of the global burden of stunting. Women and children typically are not spared, and their situation is compounded by social and gender barriers that limit female autonomy and decision-making power. Overall, there is a major lack of nutrition and health knowledge, and self-confidence, among women. This varies by country and region, but commonly women aren't aware of facilities that do exist — or they don't have confidence they will get good service. Many of these women are incredibly resourceful but also submissive and hesitant to raise their voices when they don't receive the care to which they are entitled. And of course, some don't know the signs and consequences of poor nutrition and untreated health problems, in themselves and their children.
How is ENRICH making a difference?
This program is a major intervention to strengthen health systems, provide sustainable nutrition, and raise regional and community awareness for better nutrition policy and gender equality. Interventions include training front-line health workers, enhancing local, nutrient-rich food production and facilitating policies that improve delivery of health services and encourage practices such as breastfeeding and dietary diversity. Family planning and improved sexual and reproductive health are also a focus. World Vision Canada is the lead agency in a consortium of five international partners and over two dozen national and local organizations.
What is the specific role of researchers in ENRICH?
We're providing independent and scientific evaluation of how the program may affect the health and nutrition of women and children. Our team at U of T works directly with researchers at academic institutions in each of the four target countries; we completed baseline data collection and reporting in 2017, and we finished mid-term data collection in February this year. We're now working on data analysis and mid-term reports.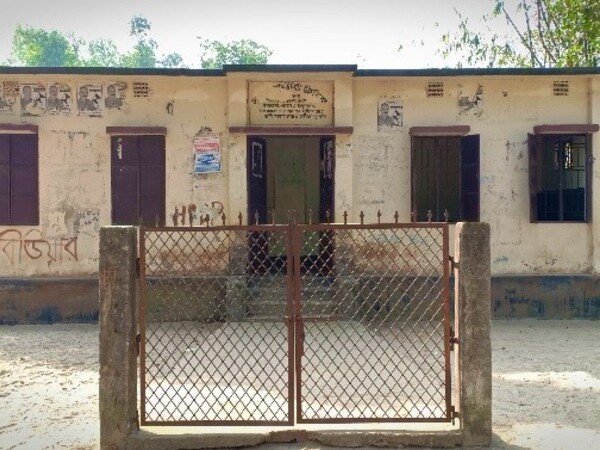 What kind of data have you collected?

We've generated an enormous amount of data that will give a holistic view of many communities, from a pre-intervention baseline to program implementation. We collected data from surveys in thousands of households and scores of facility assessments, using hundreds of variables that give us indicators in about a dozen dimensions. These include child stunting, wasting, underweight; infant and young child feeding status including breast- and complementary feeding; iron and folic consumption during pregnancy; family planning and contraception; and maternal participation in decision-making, among others. We've shared baseline findings in these areas globally, and will do the same with our mid-term reports later this year. I really think these reports will help identify and prioritize interventions that may need modification or further support, and they will improve the strategic direction of ENRICH overall.
What are the biggest challenges with your research?
Challenges are not uncommon in large-scale, multi-country evaluation, and ENRICH is no exception. We learned from practical difficulties we encountered in the baseline assessment such as inadequate budget planning, and underestimates on number of days required for field teams to complete their work over large areas in arduous conditions, and we were able to minimize all of them in the mid-term data collection. But a big challenge is to comply with the evaluation timeline while our partners have diverse and competing priorities. Beyond that, coordination of time-sensitive activities in different time zones requires real effort — we often find ourselves working in the middle of night to make sure things go more smoothly for our colleagues in other time zones.
What got you into this work?
I'm a medical doctor from Bangladesh, but my interest in research took hold while I was a medical officer involved in training at the Center for Child and Adolescent Health, International Centre for Diarrheal Disease Research, Bangladesh. I helped develop survey questionnaires and monitoring and evaluation tools, and implemented community-based interventions by organizing and training community theatre groups, uncertified rural medical practitioners, community leaders and volunteers. I saw the effect that community-based education and interventions can have on nutrition and health, and the importance of evaluating them — to maximize their impact and to show how well they can work. I've been committed to community-based research and programs ever since, through my doctoral and postdoctoral work at the University of California, Davis and now here at the University of Toronto in global health.