Partnering with Parents to Create Better Research
Policy & Data, Research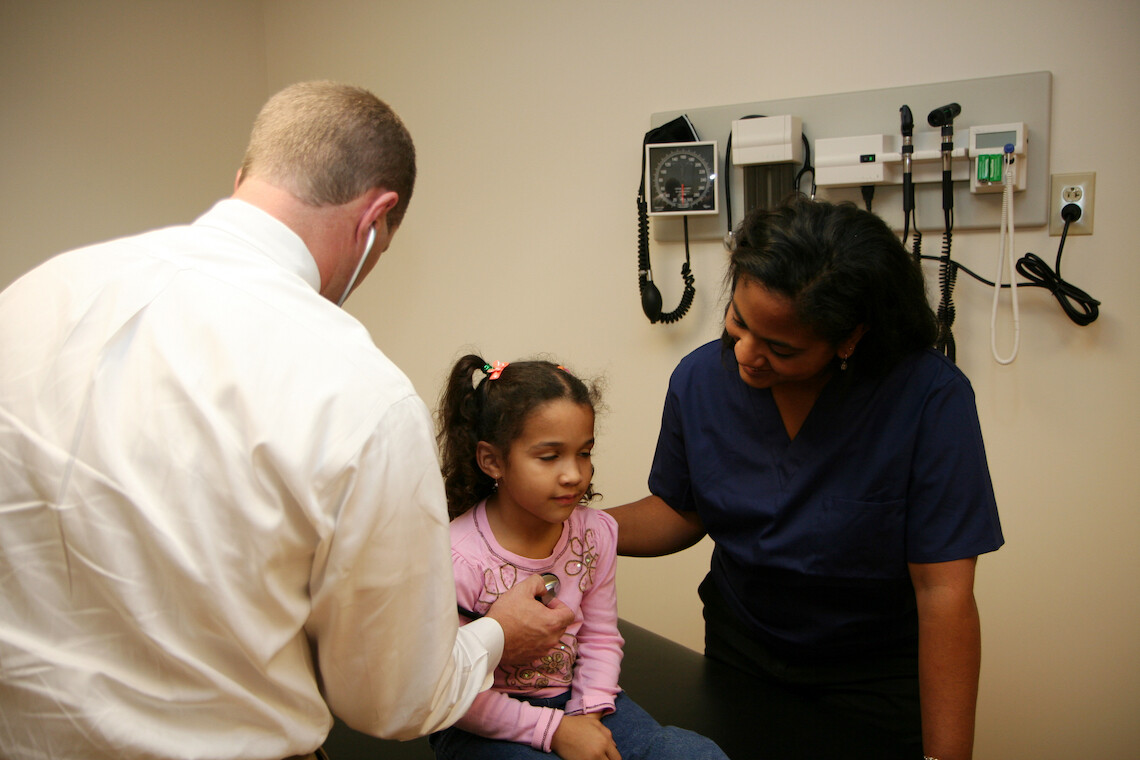 Photo by Rmarmion, Dreamstime
For Jonathon Maguire, patient engagement is a guiding principle.
"I see it as scientific democracy," says the University of Toronto professor of paediatrics and nutritional sciences. "We live in a democracy, so why shouldn't we approach research this way?"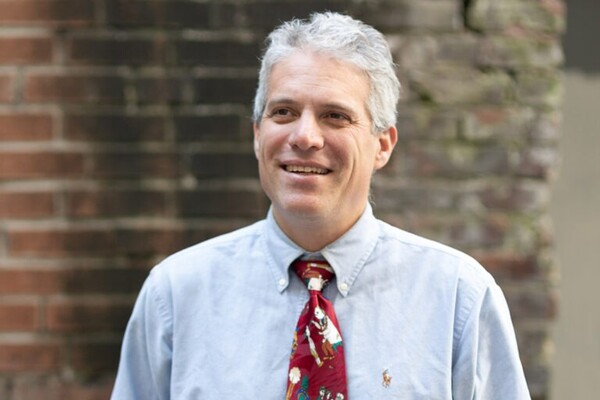 Photo courtesy of Unity Health Toronto
Maguire is the Lawson Family Foundation Chair in Patient Engagement in Childhood Nutrition, a position he has held since 2019 through U of T's Joannah & Brian Lawson Centre for Child Nutrition. He also co-leads TARGet Kids!, a primary care research network that partners with families and community health-care providers to generate new knowledge to improve health outcomes for kids.
TARGet Kids! was established in 2008 and has grown into the largest and longest running cohort study of its kind in Canada, with more than 11,000 participants. The group engages patients and families to help inform research priorities, study design, outcome measures and how the findings are used.
Dana Arafeh is a patient and family engagement specialist with TARGet Kids! and the Lawson Centre for Child Nutrition, as well with the Temerty Faculty of Medicine's department of family and community medicine. She leads the Target Kids! patient and clinician team, which includes about 30 parent partners who represent the families and communities seen in primary and paediatric care.
Arafeh lives with a chronic health condition, has participated in research as a patient partner and is proud to help empower others to do the same. 
"Patients and family members can play a big role in research and are often surprised to learn how important their voices are and that there can be a paid role for them," says Arafeh. "People often assume their contributions will be made on a volunteer basis, but their input is as valuable as anyone else's."
One of Maguire and his team's most recent publications is a study that explores how centre-based childcare in early childhood affects kids' growth later.
The subject was identified during a priority-setting exercise Maguire and his collaborators conducted several years ago. Together, the group created a 'top ten' list of the questions families most wanted answered — among them was the impact of childcare. The findings are published in the International Journal of Obesity.
The researchers found that kids who attended full-time, centre-based childcare had 10 per cent lower body mass index (BMI) scores and were less likely to be overweight or have obesity at four and seven years of age. Children from lower income families had nearly 30 per cent lower BMI scores and were also less likely to be overweight or have obesity at ten years old.
The study included about 3,500 kids and began with children up to five years old. Researchers gathered data during regular well-child visits at ages two, four, six, nine, 12, 18 and 24 months and annually until the children turned ten.
Fifty-four per cent of the kids in the study attended centre-based childcare. The remaining 46 per cent of children took part in licensed home-based care or in unlicensed care.
"In centre-based childcare, children learn so much about healthy eating and physical activity, which are foundational for good health," says Maguire, who is also a professor in the Institute of Health Policy, Management and Evaluationat the Dalla Lana School of Public Health and a staff paediatrician at Unity Health Toronto's St. Michael's Hospital.
"Although centre-based childcare is often more expensive than home-based or unlicensed childcare, it's possible the positive effects will last well into the future. Over time, I think if we invest in this area, the benefits will offset the initial costs," Maguire says.
Though previous research has explored daycare's benefits on obesity, Maguire says many of the previous studies date back as far as the 1960s. They often grouped different types of childcare together, which made it difficult for researchers to draw conclusions.
A recent systematic review found only one study that compared centre-based and non-centre-based childcare. That study explored a specialized program in the United States with specific eligibility criteria that may have limited how relevant the findings would be in other contexts.
Maguire says one goal of his team's recent study is to help inform parents and policy makers when it comes to childcare options.
"We have a national childcare policy now and many people are excited about it. In time, people will want to see what the benefits are and the only way we will know is if we study it," he says.
To learn more about patient and public engagement in research, view the Target Kids! website and the federal government's patient engagement framework.