A Quick Visual on the Portfolio Diet and Cholesterol
Education, Research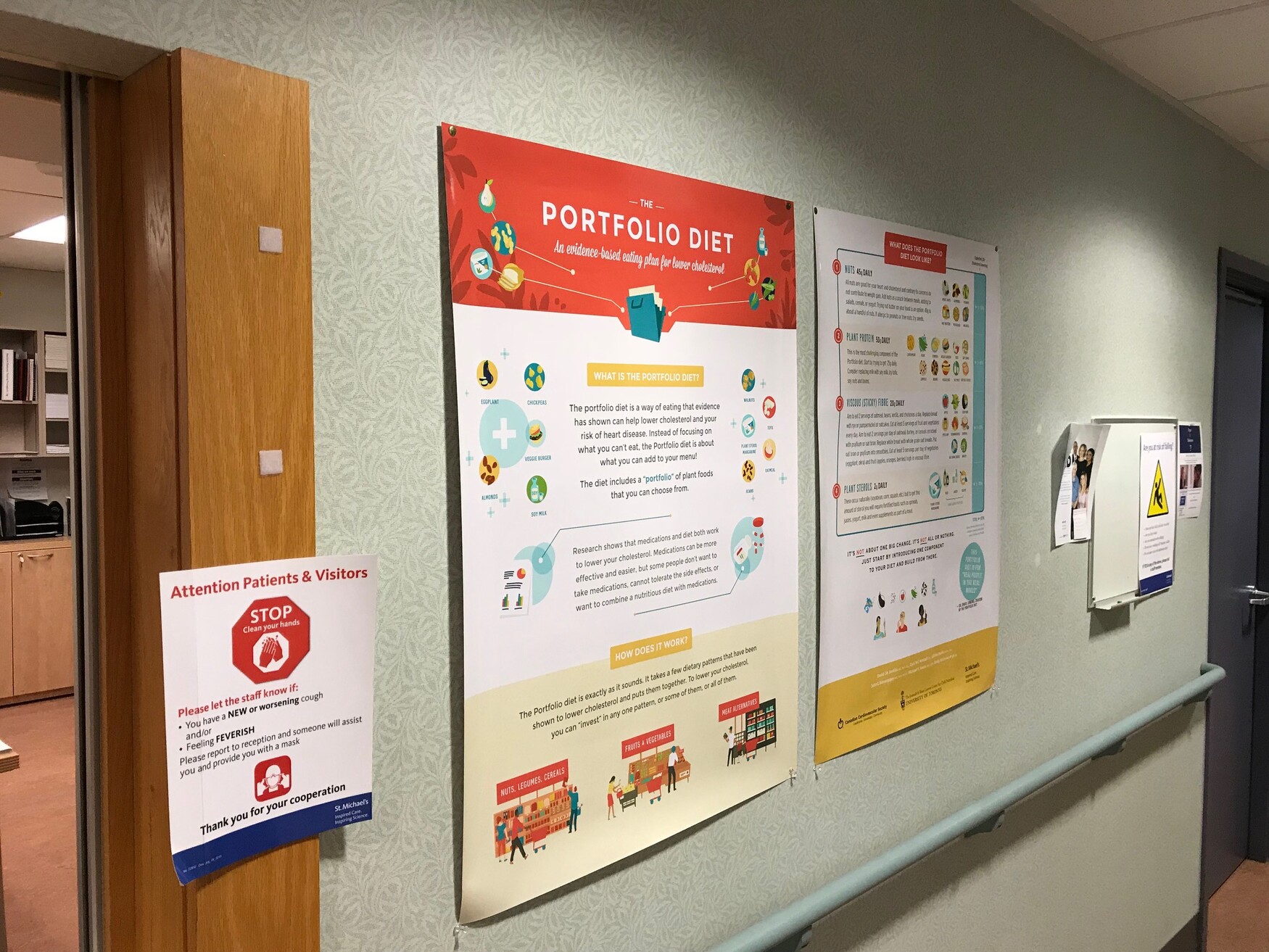 It's been 15 years since researchers in Toronto developed the portfolio diet, a plant-based way of eating that can dramatically lower cholesterol. But evidence continues to show that foods in the diet, which include nuts, legumes and cereals, fruits and vegetables, and meat alternatives, have positive effects on cholesterol and that together they can be as effective as drugs in lowering some major cardiovascular risk factors.
That's why researchers at the Lawson Centre recently partnered with the Canadian Cardiovascular Society, St. Michael's Hospital and Reframe Health Lab to create a portfolio diet infographic, which quickly conveys ways to incorporate aspects of the diet into daily living for people at every stage of life.
View the full porfolio diet infographic.