Restaurant Menu Labels Could Lower Calorie and Salt Consumption, U of T Study Shows
Policy & Data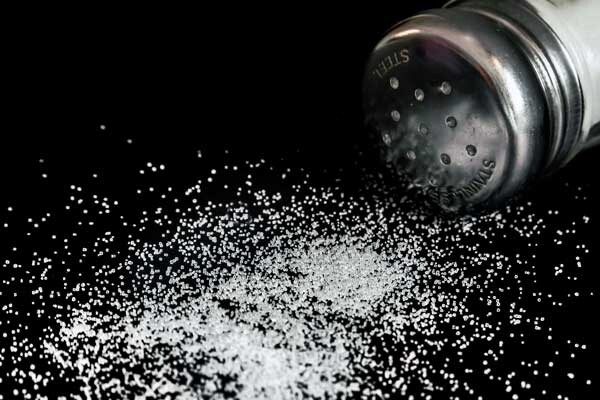 University of Toronto researchers have found that a large majority of Canadians want nutrition information on restaurant menus — and that many would use it to make healthier food choices.
The researchers surveyed over 3,000 people and found three-quarters want to see calorie and sodium information when they dine out. Those who used the nutrition information on menus saved up to 474 calories and 1,360 mg of sodium per meal. Health Canada recommends a daily intake of 2,000 calories depending on age and sex, and its recommended limit for sodium is 2,300 mg.
"These findings show that Canadians want to see nutrition information on restaurant menus and that having this information will help them make healthier choices," said Mary Scourboutakos, a doctoral student in U of T's Department of Nutritional Sciences and lead author on the study. "Legislation that only requires disclosure of calorie information may be a missed opportunity to address the high sodium levels in restaurant foods."
Sodium consumption can lead to hypertension, which is the leading risk factor for death worldwide. Governments in some parts of the U.S. have put in place laws that require calorie listings, but most don't require sodium information. Legislators in Ontario have tabled several bills on the labelling of calories and other nutrients — which could include salt — but none have passed.
Toronto Public Health, the Ontario Medical Association, and the Heart and Stroke Foundation of Ontario have also called for labels that include sodium.
"Sodium levels in restaurant meals continue to be alarmingly high — and considering the well-documented health risks of excessive dietary sodium, we think there is an urgent need for legislation that requires both calorie and sodium information on restaurant menus," said Mary L'Abbé, senior author on the study and Chair of the Department of Nutritional Sciences who is also a researcher in U of T's Centre for Child Nutrition and Health.
L'Abbé's lab found that between 17 and 30 per cent of people changed their order after seeing nutrition information on menus, depending on type of restaurant. The survey tested four restaurant scenarios: sub shop, hamburger restaurant, breakfast restaurant, and sit-down dinner restaurant. Consumers most often mentioned sodium as the factor that motivated them to change their orders and many expressed shock and disbelief at the sodium levels on the menus.
The survey was conducted in 2012 using the Canadian Consumer Monitor, a nationally representative survey panel.
"Given the high levels of calories and sodium in restaurant foods, alongside the prevalence of eating out, and growing rates of diet-related disease, we hope our results will spur legislation that will help improve the health of Canadians," said Scourboutakos.
The Canadian Journal of Public Health published the study, which was funded by the Canadian Institutes of Health Research, Cancer Care Ontario, the Canadian Stroke Network, and the Earle W. McHenry Chair at U of T.
Photo by Linda Kosidlo via Flickr.