Women with Food Insecurity Less Likely to Breastfeed: U of T Study
Education, Policy & Data, Research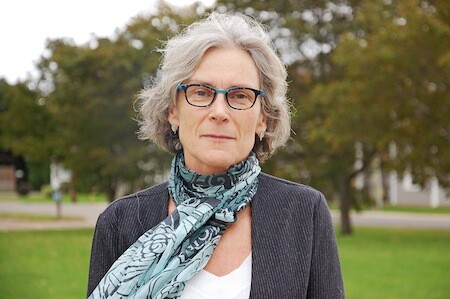 Researchers from the University of Toronto have shown that women who struggle to afford food are less able to sustain breastfeeding than those who are food-secure — even though women in both groups start the practice at about the same rate.
Two months after giving birth, half the food insecure women had stopped breastfeeding exclusively, whereas most food secure women continued for four months or longer, the study showed.
"We've long known it's an uphill battle getting Canadian women to breastfeed, but this data shows food-insecure women are struggling much more. They are way further behind," says Valerie Tarasuk, a professor in the Department of Nutritional Sciences and the Dalla Lana School of Public Health.
Researchers looked at data on over 10,000 women who participated in the Canadian Community Health Survey between 2005 and 2014. Seventeen per cent of them lived in households with food insecurity (5.5 per cent were marginally insecure, 8.6 per cent moderately insecure and 2.9% had severe food insecurity).
The Canadian Medical Association Journal published the results today.
Other qualitative studies have shown that food insecure women in Canada face more challenges with breastfeeding, but the new study is the first to quantify the problem. It also dispels the myth that women who are food insecure are less likely to begin breastfeeding.
"One thing that surprised me was the startup," says Tarasuk, who also a scientist in the Joannah & Brian Lawson Centre for Child Nutrition. "The vast majority of food insecure women started breastfeeding, 86 per cent versus 91 per cent of food secure women. This says they've heard the recommendations, they're aware of the benefits."
Strong evidence suggests breastfeeding offers infants an excellent source of nutrition, protection against infectious diseases and a lower risk for obesity and chronic disease. Women who breastfeed burn more calories and have a lower risk for some cancers and other diseases. As well, formula feeding is expensive — an extra financial burden that food insecure families can ill afford.
There are supports for vulnerable women, including the Canada Prenatal Nutrition Program, which funds community-based efforts aimed at healthy pregnancies and early child development. But the study results call into question the effectiveness of that program.
"I think we really have to tackle food insecurity," says Tarasuk. "We have programs to support low-income families with kids, the Canada Child Benefit is another one. But here's the story of newborns who aren't getting the best start, and at six months they're still living in households that struggle to put food on the table."
This study was funded by the Canadian Institutes of Health Research.