Lawson Centre for Child Nutrition Pushes to Educate Doctors and Students
Education, Giving, Policy & Data, Research, Resources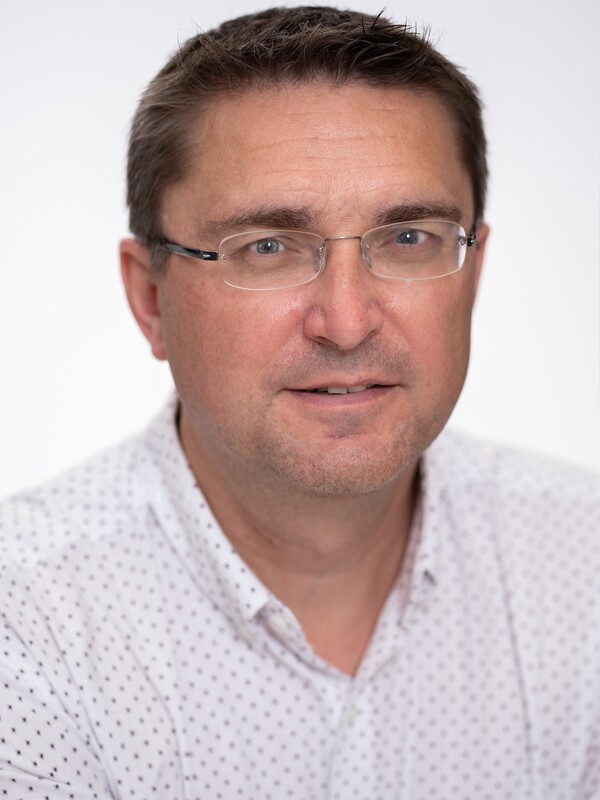 Photo courtesy of SickKids
The Joannah & Brian Lawson Centre for Child Nutrition at the University of Toronto will tap neonatologist and researcher Christopher Tomlinson to bring more nutrition training to practising doctors, health professionals and medical students.
Tomlinson has taken on a newly created role at the Lawson Centre — academic lead, child nutrition in medical education — funded by a new $1.15 million donation from Joannah and Brian Lawson, with a focus on development of a digital education platform.
"I'm excited about this opportunity, and grateful for the support from the centre and the Lawson family, which I think shows a real commitment to effect change through knowledge translation in the near- and long-term," said Tomlinson, an associate professor of paediatrics in U of T's Temerty Faculty of Medicine and a staff neonatologist at The Hospital for Sick Children.
The new platform will include a series of 10 webinars on breast feeding, iron deficiency, weight management, food insecurity, and nutrition issues specific to Indigenous peoples, among other topics. Four in-depth e-modules will round out the platform, which will be tailored by nutrition experts for physicians and health professionals.
The Continuing Professional Development office at Temerty Medicine will help develop the content and format of the platform, which will be accredited by health professional organizations. The offerings will complement existing efforts by the Lawson Centre to provide current learning for doctors such as the annual Food as Medicine Update, and to fill an ongoing gap in basic nutrition knowledge among practitioners.
"There wasn't much nutrition education when I was in medical school," said Tomlinson, who trained as a doctor at the University of Glasgow during the 1990s. "That was true in many countries, and so practising physicians today don't have a great understanding of nutrition in general."
The goal is to give practitioners — family physicians and paediatricians in particular — the up-to-date information and tools they need to improve child and adolescent nutrition in their clinical settings, Tomlinson said.
Medical schools have made efforts to include more nutrition content in their curricula over the last decade, but many studies show continuing knowledge gaps among recent graduates. Tomlinson and his colleagues will address that issue by enhancing the lifestyle medicine week in U of T's MD Program, and by creating five nutrition e-modules that students can use later in the program and in medical practice.
They also plan to work with curricula experts at U of T to bring more nutrition content into the MD curriculum broadly. "The lifestyle medicine week is a good start, but we want to embed nutrition in content on other medical specialties," said Tomlinson. "For cardiology for example, hypertension can be treated or ameliorated with nutrition interventions such as the DASH diet. It's important that students discuss those options when learning about hypertension, not just in lifestyle medicine week."
The MD Program and the Lawson Centre introduced culinary medicine to the curriculum in 2016, providing students with hands-on cooking lessons, menu planning and grocery shopping tips. The new funding will extend that approach with virtual elements, including store tours and take-home food boxes.
A third area of focus for Tomlinson and his colleagues will be talent recruitment. The Lawson donation will support four Lawson Family Fellows — likely physicians and researchers with expertise in nutrition, knowledge translation and community engagement — plus a small team of graduate teaching assistants. These hires will create and implement the new digital training platform for practitioners and the MD curriculum changes.
Tomlinson said he was drawn to the role of academic lead several reasons, including the Lawson Centre's position as a conduit for interdisciplinary research and its track record of impact through scholarship. He also said the role is an opportunity to make a difference broadly in public health, after years of very focused clinical work with pre-term babies.
"What we've learned about nutrition and care for vulnerable infants can be applied in children with a variety of conditions and of different ages," said Tomlinson. "We have an opportunity now to do that at scale, which is important because healthy children become healthy adults. People often forget that link."